Our ZTQ service principles
1.Customers'value adding is the root of our existence.
2.Never beg for project, must not let customers reluctantly accept projects.
3.Each project must be surveyedd before starting, each project must be summarized after completed.
4.Do not accept projects without boss' commitment on fully and personally support.
5.Our thinking not limited to our professional amoeba, but provide solutions that exceed customer expectations and solve customer problems.
6.Consultants can not lose their independent thinking, believing that their own eyes.
7.Never intervene in the customer's internal political affairs.
8.Our 1% mistake means100% loss for our customers.
9.When you try to prove that the customer is wrong, you are already wrong.
10.Every project, big or small, must be done well.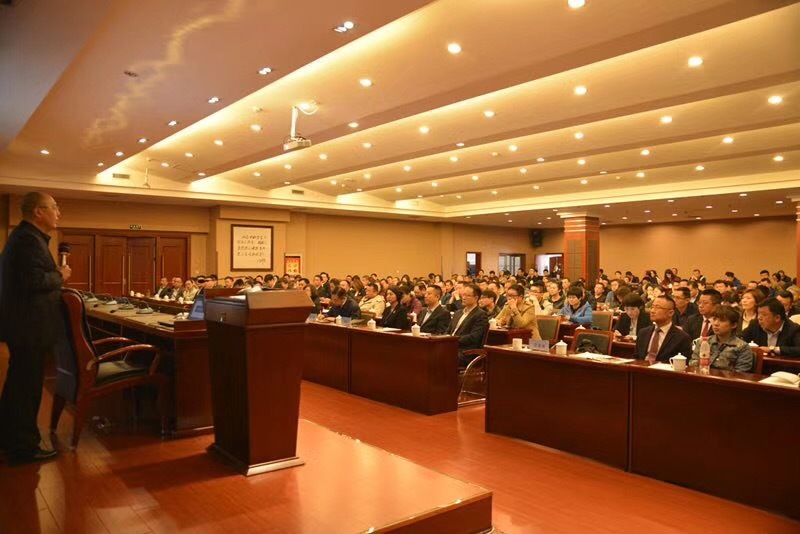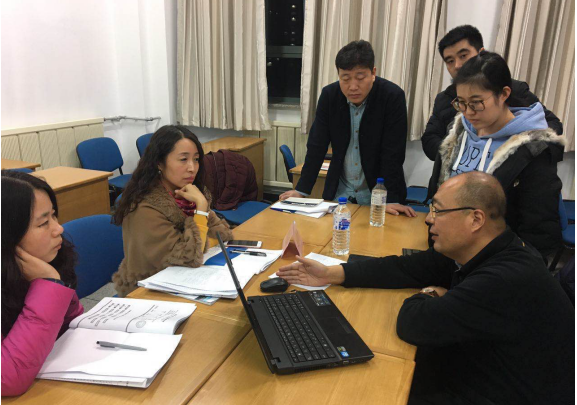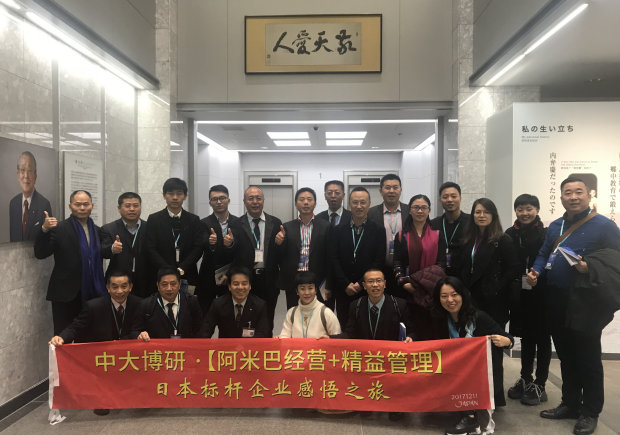 Systemically teach Amoeba management's functions, principles and the implementing ways
Objective: To understand Amoeba's managerial model correctly, whichis the first step to implement it into individual company;
Positioning: The basic and compulsory course for enterprises wishing to solve their confusion in management via Amoeba model;

Suitablity: enterprises that pursue growth with open minds, and seek breakthroughs in all walks of their business;

Participating personnel: Chairman, General manager, DGMs, Financial director and other core managers.

On-site cognition on amoeba managerial model, on-site organization division exercise, on-site construction of the business accounting and unit accounting system, master the construction and operation of amoeba business model, lay the base for the self-implementation in a correct direction and method.
• Learning Amoeba's operational principles, thinking the ways of solving their own enterprise's targeted problems
• Through the systemical survey on company's site, we recommend customised Amoeba division, teach managerial accounting and ways of internal transaction pricing, the methods of performance analysis, the formulation of fair results apprasal and PDCA upgrade plan, thus the enterprise has the ability to form a relatively complete self-act Amoeba plan.
Our tutors introduce various modules of the Amoeba to the client, changing "vague management" to "accurate management" and activated digitalized management on performance
The consulting project includes: Enterprise survey, Delimiting organizational units, Business accounting, Internal trading, Performance analysis, Fair performance assess, Quantitative decentralization, Annual business plan, SBU market strategy, Grass-roots units Amoeba model introduction. By systematically learning the principle of Amoeba's operation, based on survey results, targeting the company's problems, dividing the tradable Amoeba's management organization according to the characteristics of the customer company's value chain.
Construct the operating accounting statements of various departments (BUs, branches, project bases, production factories, sales companies, product or workshop processes, etc.),with it to find the reasons for non-profitability or low profitability through internal trading and sharing mechanisms,thus carrying out performance analysis and circular improvement, develop purposeful activities around profit maximization, carry out fair performance and evaluation based on annual business plan, achieving the material and spiritual happiness of employees.
• Building Amoeba Organization and Organization Management system with Responsibility-Power Equality principles
• All level Amoeba Operating accounting reports and operating methods, plus managerial principles
• Building performance analysis methods, Fair incentive system and HR management under the Amoeba business model, Formulation and implementation of annual business plans, Construction and leading-in methods of grassroots Amoeba such as Workshop, Project, Processing unit etc..
Business philosophy consulting
Based on the traditional enterprise culture, building corporate's "Management philosophy" to guiding enterprise's future, and the ways planting it to the employees' mind
The founder's business philosophy is the foundation of the enterprise culture, to build the enterprise's great righteousness, the whole company using it as the guidance to expand their business, making the management activities simple, thus it's necessary to construct a set of management systems that can fully implement the wills of the whole exployees.
Through the excavation of the founder's heart, forming the company's DNA which lead us to today's sucess, refining the source of the company's continued development and sharing it with all employees, continuously guiding the growth of the company and forming an engine culture. The company's vision, mission, core values, and business philosophy are refined into operational "rules" and "principles", compiled into a "philosophy manual" for long-term guidance on future business operations.
• Refining and normalizing the client's traditional corporate culture including Vision, Mission, Core value etc.
• On the basis of the traditional enterprise culture, to refine and normalize the corporate's system Managerial philosophy, and finally edit it to a Philosophy Manual.
• Builing the implementation plan of the Business philosoply via various rooting methods into operational managerial activities inlcuding performance appraisal system.
Studing Japan's advanced managerial methods through on-site visiting and face-to-face communication with Japanese entrepreneurs
Every quarter ZTQ Consulting will organize a 6-day learning tour to Japan, via visiting Japan excellent Amoeba/Lean enterprise to studying thier operation, the tour is led by our Chief consultant Daniel Zong as tutor, He will lead our visitors to Kyocera, Meishoushousi, Ri Jin Precision, Omron, Toyota Motor, Sunshine Real Estate, and Asahi Industrial Automation etc., explaining all the way and answer questions.
Through the Japan company's internal visits, interactive exchanges, field visits, etc., we jointly explore the mystery of the enduring prosperity of Japanese companies, find our gaps, inspire Chinese enptrepreturs' innovating and managing wisdom, and appreciate Mr. Kazuo Inamori wisdom of "Upgrading your mind then expanding your business" .
• Distribution of learning materials, collection of managerial problems, helding Amoeba Business Model study sessions, etc..
• After each visiting, group meeting on gains and analysis, sharingp perception respecting our gap and shortcomings
• Helping the visiting entrepreteurs to building their implementing roadmap on both Amoeba management and Business philosophy.
The annual business plan under the Amoeba business model is a profit plan, all activities planned are targeting to creating profits.
Through the systematic study of the principle of Annual business plan(under the Amoeba business model), exploring the secret of the success of Inamori Kazuo's use Krocera annual business plan, starting from headquarters, take reference of annual budget, from top to bottom, each profit center and functional departments compile their own executable business plan according to their mandates, which reflect their profit goals they want to achieve in the coming year.
Establishing Annual business plans(profit plans) for business units, Branches and Amoeba units(sales, manufacturing, research and development, after-sales, procurement, etc.) , and establish authorization mechanisms at all levels, thus establish a fair performance evaluation and incentive system based on their contribution, progress and fairness.
• Group HQ, Corporate level's annual business plan
• BU, Branch and Sub-company's annual business plan
• The managerial ways on all level's annual business plan